"Alumni Association of the Faculty of Fisheries and Marine Sciences & Technology (AAFFMST) has been established in 2018 with several objectives, including "
To encourage, foster and promote strong relationships with the Faculty and its alumni and among the alumni themselves
To provide and disseminate information regarding the Faculty, Faculties and graduates, to the alumni
To assist and support the efforts of the Faculty in obtaining funds for development
To contribute to uplift the status of the faculty
To guide and assist alumni who have recently completed their course of study at the faculty to obtain opportunities for employment and higher studies and to be engage in productive pursuits useful to society
To ensure that the programs and activities are initiated and develop for the benefits of the Alumni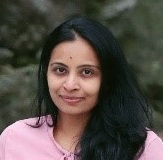 Ms. W M Gayashani Sandamalika ( PhD candidate -South Korea )
We were a part of something unprecedented, something unheard of, and something new, being the second batch of Faculty of Fisheries and Marine Sciences & Technology. We overcame challenges, learned, unlearned, relearned and in the process, made life time memories.

It has been a great journey and an immense pleasure to have been nurtured during my undergraduate time in FMST. From the very beginning, the Faculty and especially the amazing staff have been successful in engraving in us the sense of responsibility, curiosity and the fire to go beyond our capacity.

The seeds of where I am today have been planted there and I am grateful for that. With state-of-the-art facilities, best lecturers, the future of the students is in great hands and they are on the right path to becoming successful leaders in which ever field they go. As we gracefully culminate the four years spent there, it feels humbling to be a part of the history of FMST.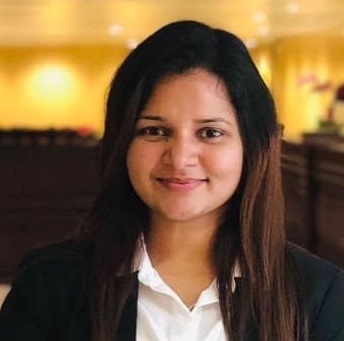 Ms. Sharani Kodithuwakku ( PhD candidate - Australia )
I have been encouraged to study Oceanography right from the inauguration day at my outstanding Faculty of FMST. I had a very ambitious and keen interest in studying this discipline to be a skilled researcher in Oceanography. I was specialised in Oceanography and Marine Geology in my bachelors' at FMST, UoR and then I was privileged to be an awardee of scholarship to do my Masters in Physical Oceanography at South China Sea Institute of Oceanology, China. To reach my ultimate goal I intended to apply for a PhD, and considering my previous grades, qualifications, and publications selected me as a full scholarship holder at the University of Western Australia (UWA), a top-ranked university in the world with world-known reputation in cutting edge marine research. Now I'm reading for my PhD at UWA in Physical Oceanography with the use of high technology and instruments of excellent research facilities. My experience as an undergraduate student at FMST has literally been a life changing experience. I'm deeply grateful for the guidance from my lectures at FMST inspired me to become the female researcher I'm today. I'm confident that the foundation, knowledge and the skills that I have gathered during the past four years (2011-2015) at FMST propelled me to achieve my academic goals.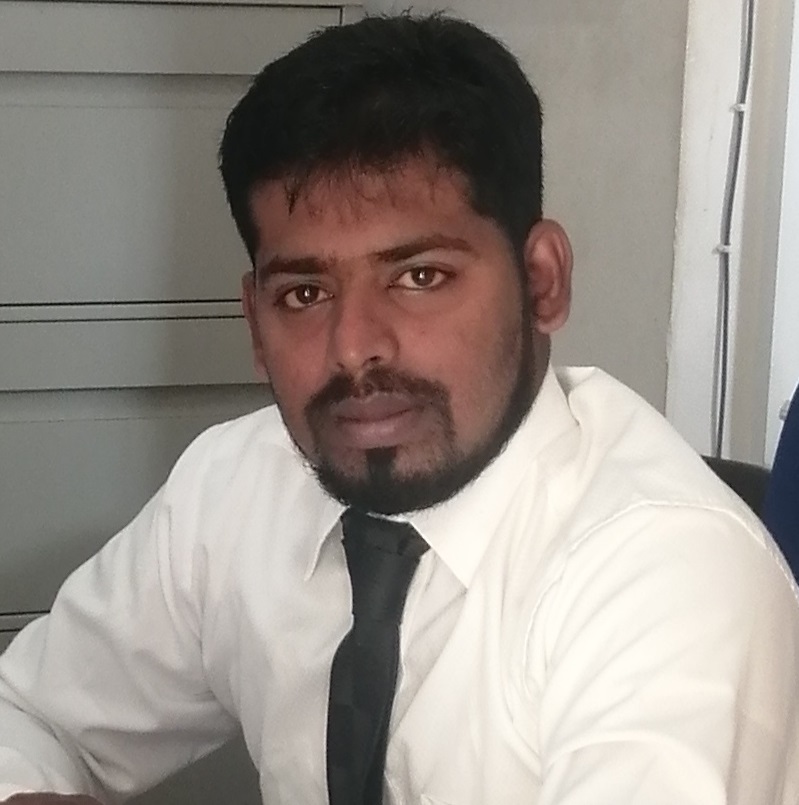 Mr. K Sankeethan ( District Aquaculture Extension Officer - Kilinochchi )
FMST afford me an overall growth in term of academics and as well as my personal growth. The time I have spent there is the most important part of my career, this experience has given me the confidence to achieve something that I used to believe as impossible. Now I am a District Aquaculture Extension Officer in Kilinochchi, Mullaithivu & Jaffna. I am Proud to be a student of FMST University of Ruhuna Sri Lanka.
Mr. Nimalraj ( MSc candidate - New Zealand )
I am proud to be a graduate of the Faculty of Fisheries and Marine Sciences & Technology. The entire syllabus was well planned to prepare the students towards the challengeable tasks. I gained theoretical as well as practical knowledge about Limnology, which was my specialization. Because of this knowledge and experience, I could participate in a project which was organized by the world-leading research institute Scion as well as it was the qualification that allowed me to get a higher study in New Zealand.
Mr. Mudith Weerabaddana ( MSc candidate - UK, USA, France, Spain )
I graduated from the faculty of FMST with a major in Oceanography and Marine Geology after ranking as the batch-top with GPA 3.74/4.00. I achieved three gold medals at the general convocation in 2017 and the Dean's award, to become the first student of the faculty to do so. The wide range of knowledge and hands-on experience in ocean sciences given by qualified staff in the faculty was invaluable to pave my path towards a postgraduate degree. I was among the few scholars of the world that received Erasmus+ scholarship to follow the MSc. in marine environment in Europe. I studied in the University of Southampton (UK), Louisiana State University (USA), University of Bordeaux (France), and University of the Basque Country (Spain) during my masters' program. My previous research was on coral-based paleoenvironmental reconstructions and I am looking forward to continuing my career as a researcher in the field of paleoceanography and paleoclimatology.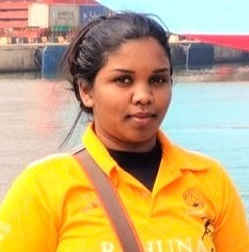 Ms. A K I U Kapuge (Scientist - National Aquatic Resources Research and Development Agency)
Qualifying for the special degree in Oceanography and Marine Geology at the Faculty of Fisheries and Marine Sciences & Technology (2013-2016) showed me this enormous path in Paleoclimate and Paleoceanography research areas. The extensive coursework and the exciting practical sessions gave me the perfect guidance to step further, unleashing the potential hidden inside me. There was always a flick of hope burning inside me about a future where I would join hands in research through scientific discoveries. I am proud to say that the Faculty of FMST laid me on the path to achieving my current position. I am currently studying as a graduate student at the University of Delaware, USA, for a doctoral-level degree in Geological Sciences (2021-2026). I am determined to become one of the leading women in Earth Sciences. Through the knowledge and experience I earned, it is my dream to serve humanity for a better future while preserving nature's ethics.
Ms. Amavi N. Silva ( PhD candidate - United Kingdom )
31st of October in the year 2011 goes down in my memory lane as the day which marked the most significant tipping point of my life. Yes! It was the day I officially started my academic journey as an undergraduate of the Faculty of Fisheries and Marine Sciences & Technology and it was the day my life steered its way towards a path like no other! Every moment, every day and every year I spent in the embrace of this dearly beloved alma mater nourished me, groomed me and raised me to become an awestruck fan of the marine world, an enthusiastic hunter for knowledge, a dedicated professional in science and most importantly, a human being blessed with ethics and virtues. The academic cornerstone that was laid inside me by the FMST almost 10 years ago, has taken me on a wonderful career road which is second to none. Every overseas institute I have been to, every top-notch scientist I have worked with and every academic goal I have achieved so far are built on those four most grateful years I spent in the lap of my 'First Teacher' of oceanography, the forever respected Faculty of Fisheries and Marine Sciences & Technology of the prestigious University of Ruhuna, Sri Lanka.
The vast knowledge scope I was exposed to during my undergrad years not only helped me in having a smooth and elegant 'glide' through my postgraduate studies, but also energized me to confidently carry the signature of Sri Lanka among my international peers and colleagues. The soft skills I gained and improved during my stay at the faculty helped me to challenge the stereotypical image of a traditional Asian woman and to stand neck-to-neck with budding scientists from all over the world. Thus, no matter where and how far I go in my academic journey, I will always raise my head and say out loud proudly; "FMST is the 'womb' that made, fed and raised the 'me' in me."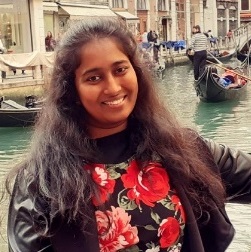 Ms. Pavani Nadeesha Premarathne ( MSc candidate - Italy, Spain, Portugal )
One of my greatest life achievements was to graduate (2018) from the Faculty of Fisheries and Marine Sciences and Technology (FMST), University of Ruhuna, Sri Lanka, specializing in Limnology, with a GPA of 3.91/4.00, claiming the Gold Medal for obtaining the highest Grade Point Average with First Class (Honours) for the Degree of Bachelor of Science in Fisheries and Marine Sciences at 25th General Convocation.

I was priviledged to be an Erasmus+ scholar (2019) to follow an international master's program in Water and Coastal Management (WACOMA) in Europe; University of Bologna (Italy), University of Cádiz (Spain) and University of Algarve (Portugal) being the host universities.

I am proud to say that the basic knowledge I have gained from my Bachelor's degree program at the faculty of FMST served me as a very rigid foundation to be one of the best students in my master's program.

Currently, I'm engaged in a European project; CASCADE (CoAStal and marine waters integrated monitoring systems for ecosystems proteCtion AnD managemEnt) for my final year thesis project. I'm looking forward to strengthen my career path more in aquatic ecosystem management and to practically contribute to eliminate the modern environmental nuisances we have in the world.