Ms. Barbora Winterova (Masaryk University, Czech Republic)
My 2021 stay in University of Ruhuna aimed to be a preliminary one, to set a stage for my longer stay in 2022. It is my great pleasure to state, that all the expectation were fulfilled. I was able to do many field trips to see local coral reefs, collect preliminary data about the fish richness there, and choose those, I would like to sample during my future stay. I got in touch with researchers, academics, and students at the faculty and was able to find new friends in local communities – valuable source of first-hand information. I was also invited to participate on research papers of Department of Oceanography, an opportunity I value greatly. All of this allowed me to plan my future research and optimize my career choices. I am very thankful to prof. Terney Pradeep Kumara for all help with my stay, prof. K.L. Wasantha for all the support from CINTA, dean of the Faculty of Fisreries and Marine Sciences & Technology for accepting me, and Chanaka Sooriyabandara – my amazing assistant during the research. I hope to come back again and that my stays will be the 1st stepping stone to establish a stable cooperation between ecologists in Czech Republic and Ruhuna.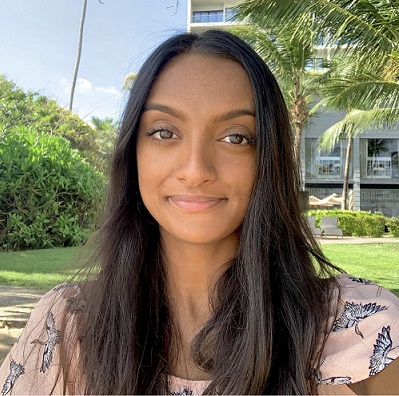 Ms. Sarah Nelum Ratnayake (U.S.A)
Thanks to the dean, professors, students, and graduates at the University of Ruhana I was able to experience the life of a marine biologist and the careers surrounding it. I visited the shores of Habarduwa, Paraviwella reef, and the rocky shores of Tangalle, learning how to evaluate what organisms, species, and global issues are present. I now understand the dedication and hard work it takes to work in this field. I hope this inspires others to learn more about a career that allows you to explore the ocean. Special thanks to Dr. Terney for allowing me to pursue an internship at the University of Ruhana. Hoping to visit again soon to continue and be part of marine research.