චින්තන ප්‍රණාම නිර්මාණ තරඟාවලිය - 2020 Literature and art competition
Certificate awarding ceremony of "චින්තන ප්‍රණාම නිර්මාණ තරඟාවලිය- 2020" was held on 27th July 2021 at the Auditorium of the Faculty of Humanities and Social Sciences under the patronage of Vice Chancellor and Deputy Vice Chancellor with the participation of Deans and the Faculty coordinators of the cultural Center. Students who received awards for the above competition were not participated for the event due to health guidelines. Following FMST students are among the winners in different categories.
Mr. N.D.Gajanayaka : Short films - First place, Ms. W.M.S.J. Bandara : Poems (English medium) - First place
Mr. K.P.T. Ishara : Short Drama - Second place, Ms. V.E.H. Mendis : Expressive drawings - Third place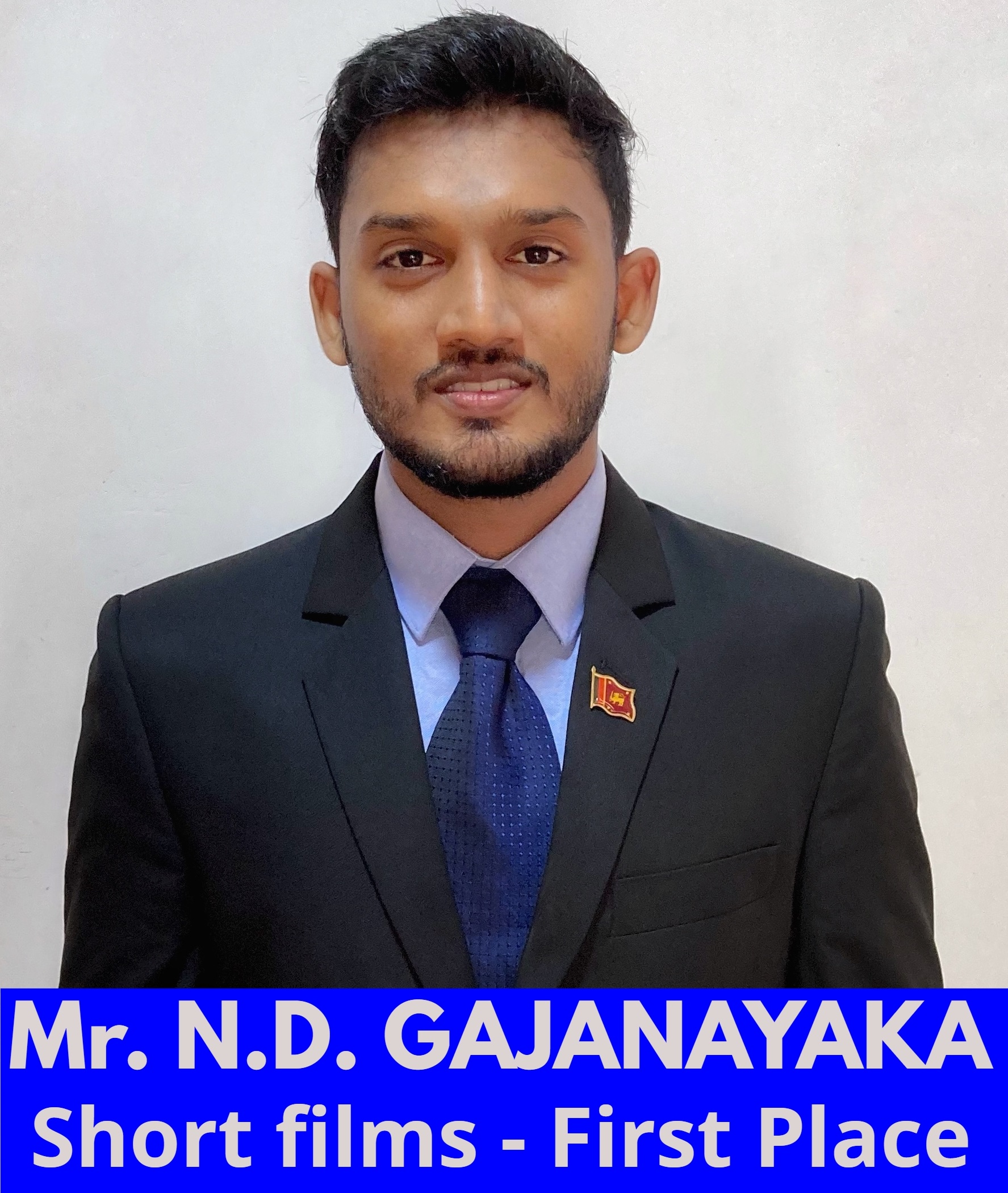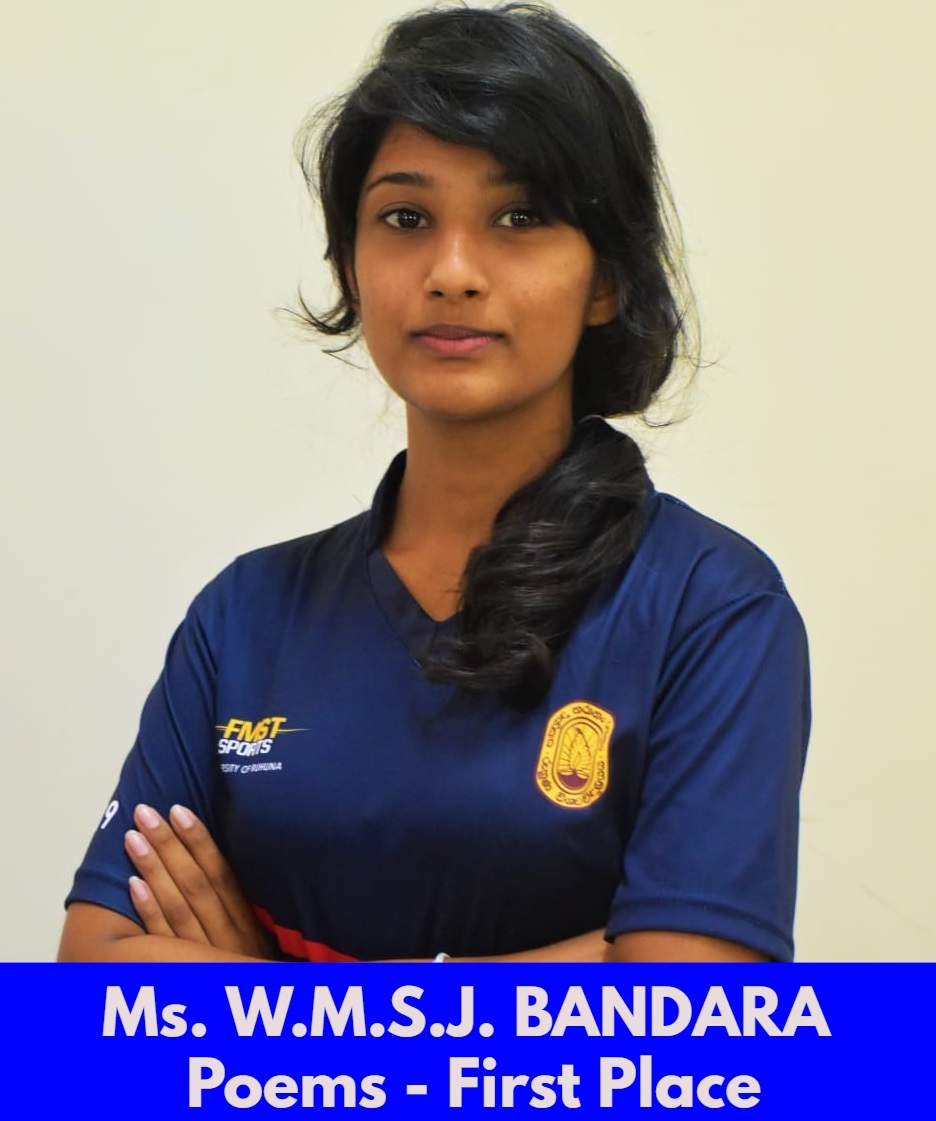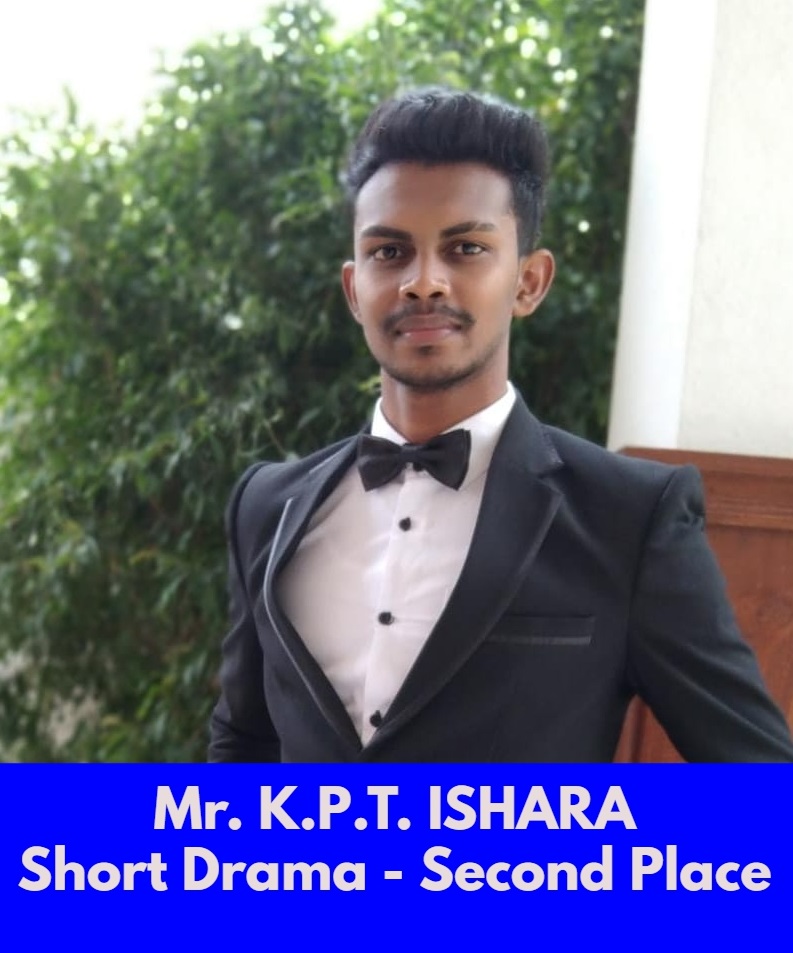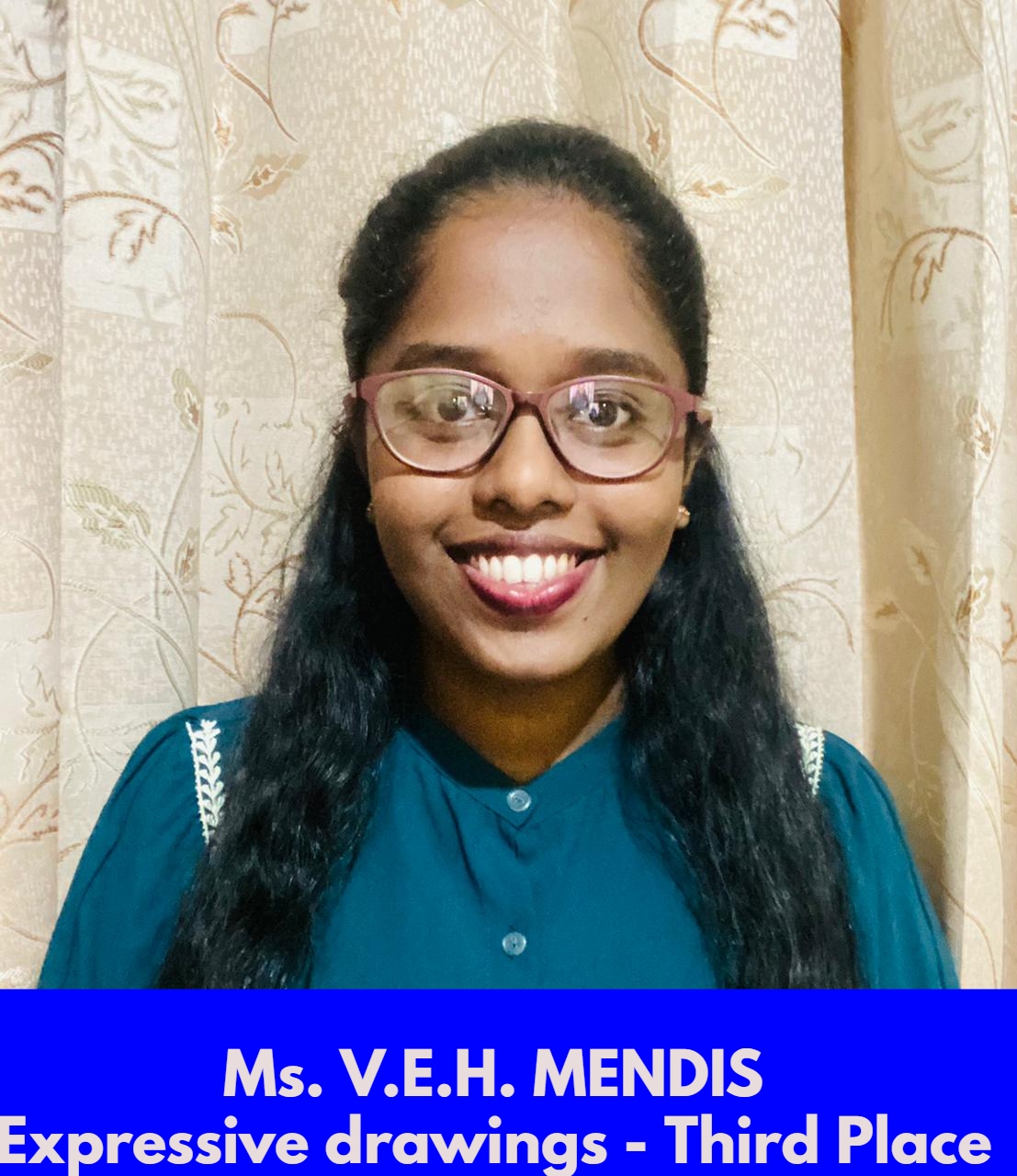 Awarded for the project " Seaweed Extraction for Edible Plastic Manufacturing " by IMarEST.
A student research team of the faculty of Fisheries and Marine Sciences & Technology (FMST) won a competitive research grant from the Institute of Marine Engineering Sciences and Technology (IMarEST), United Kingdom for their project proposal of "Seaweed extraction for edible plastic manufacturing". The objective of this project is to extract carrageen from seaweeds in order to produce edible plastic as a solution to minimize plastic pollution, and initially they were granted 50000 Rs. Ms. Varshani Brabaharan (FM/FW/2016/002) is the leader of the research group while other members are Mr. Muditha Kanishka Goonetilleke (FM/FW/2016/003), Ms. Weerakoon Baduge Amami Manjana Perera (FM/FW/2016/007), Ms. Tikiri Wanni Unnahelage Thilini Wijeyawardhana (FM/FW/2016/011), Ms. Chathumini Wathsala Kiel (FM/FW/2016/016), Ms. Hitihamillage Senarath Sachini Chamodi Wijesinghe (FM/FW/2016/023), Ms. Kasthuri Arachchige Eshini Pabasara (FM/FW/2016/024), Mr. Thavaraja Vinith Steeban (FM/FW/2016/027), Ms. Wellage Minthari Sakethanika Jayasinghe Bandara (FM/FW/2016/032) and Ms. Lewala Guruge Harini Prasadee (FM/FW/2016/033). This competition was organized by the IMarEST - Sri Lanka, under the program of "Sea your future"- University project challenge.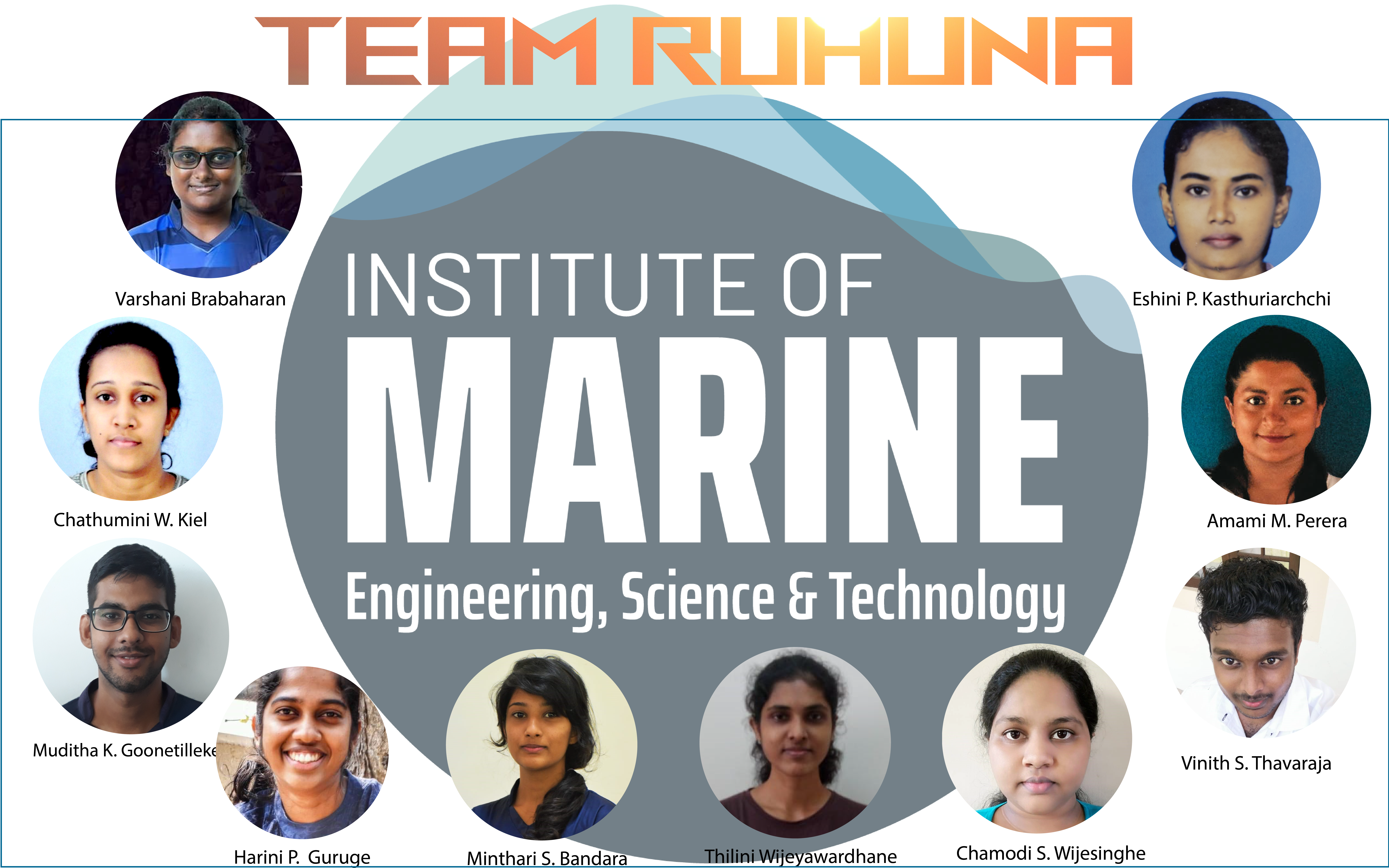 Inter faculty short drama competition 2020
FMST students won the championship of the Inter faculty short drama competition 2020 which was held at the Rabindranath Tagore Memorial Auditorium of the University of Ruhuna on 05th March 2020. This drama competition was organized by the cultural centre University of Ruhuna in parallel to the Commemoration of the 150th birth Anniversary of Mahatma Ghandi. The Faculty level coordination was done by Dr. S.S. Herath and Mrs Kushlani Dissanayaka through their untried efforts.
Together with the championship, FMST students received awards for following outstanding performances.
Best script, Best Actor, Best Actress, Best Makeup, Best Supporting Actor, Best Costume Designing, Best set designing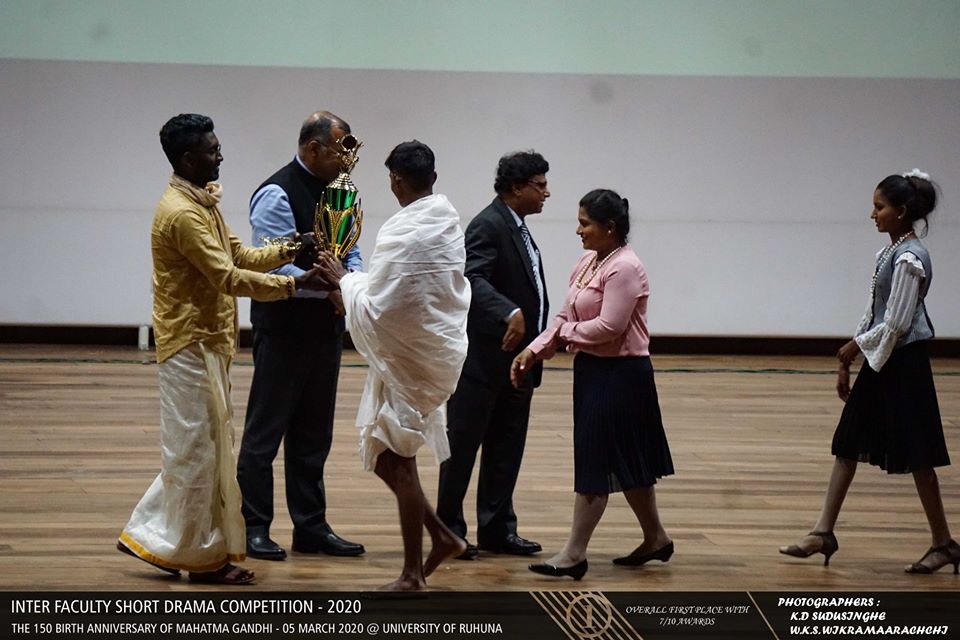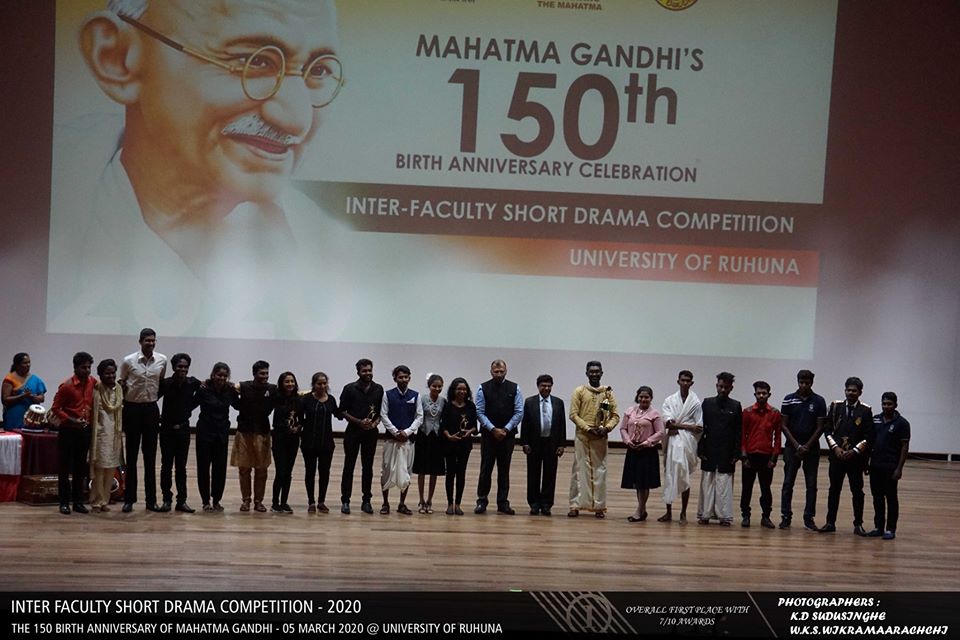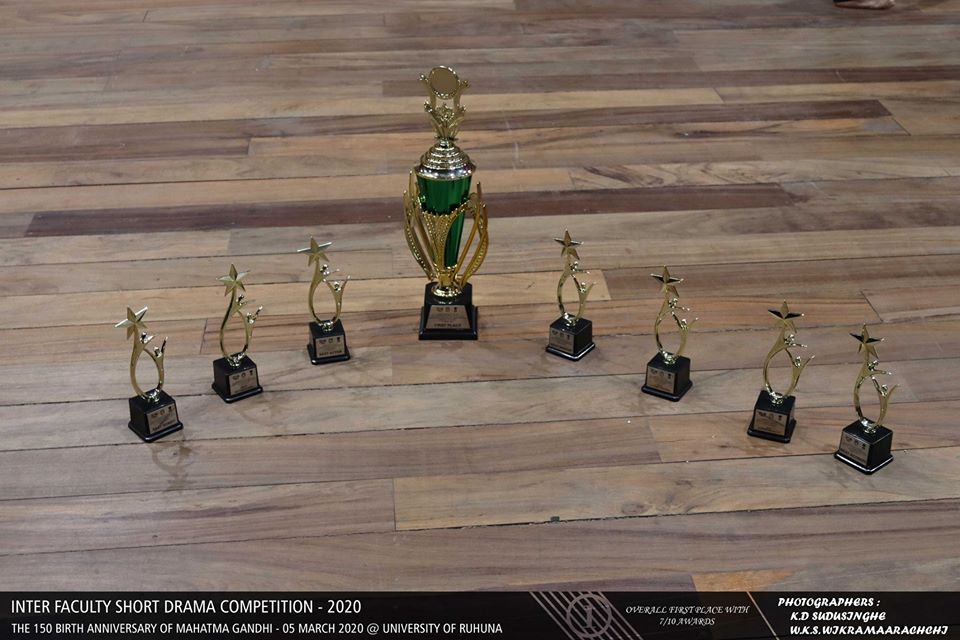 Inter Faculty Dancing and Literature Competition ( IFDLC ) 2019
Free style group dancing category - 2nd Runners up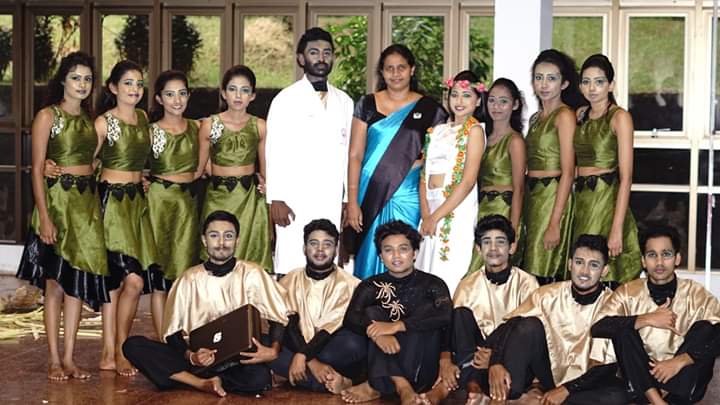 Inter Faculty Relay Carnival 2020
Students of the Faculty of Fisheries and Marine Sciences & Technology (FMST) performed well at the Inter Faculty Relay Carnival which was held on 09th Feb 2020 at the University Play Ground. FMST won the Championship (women) and First Runner up (Men) of the carnival.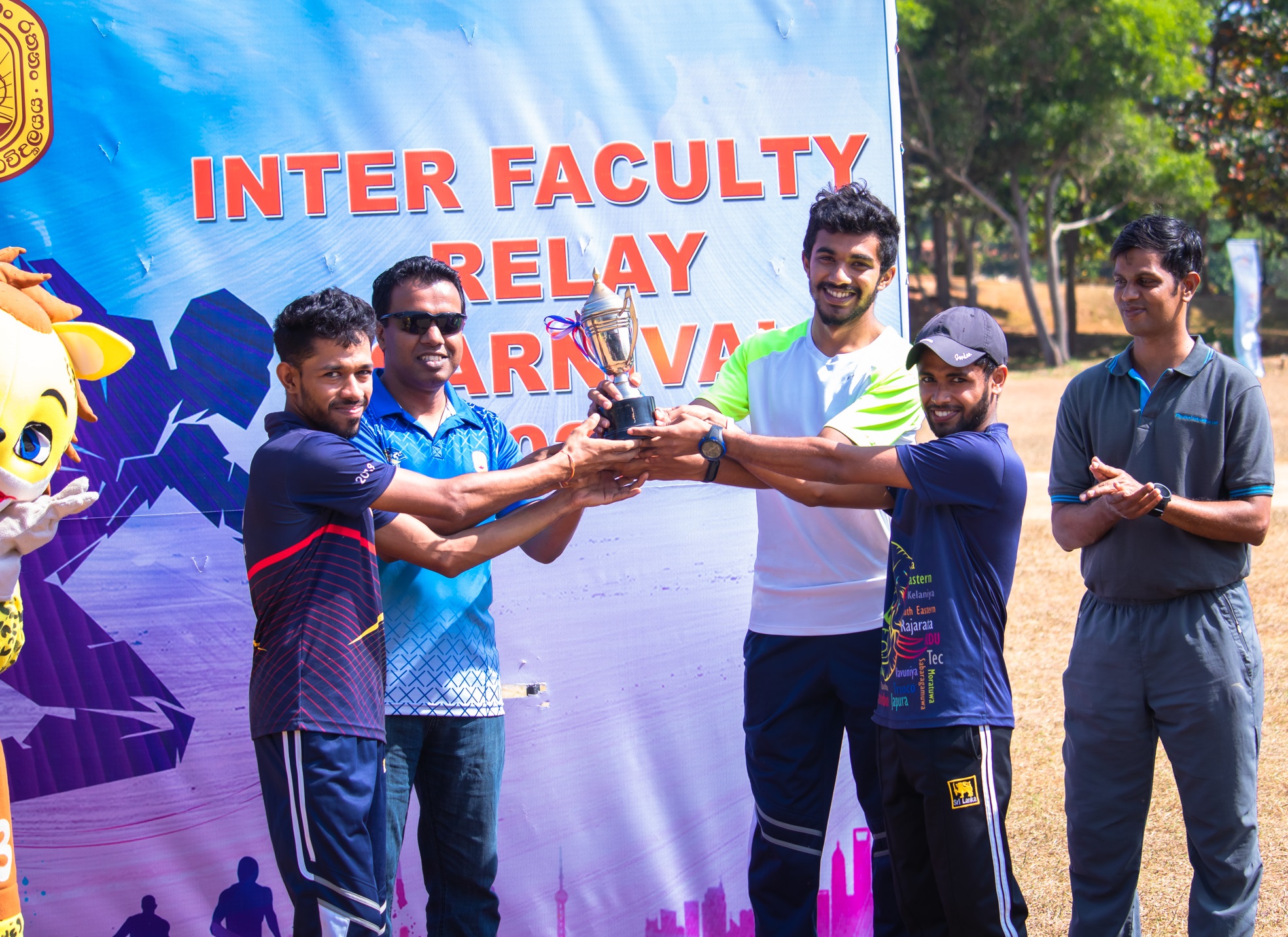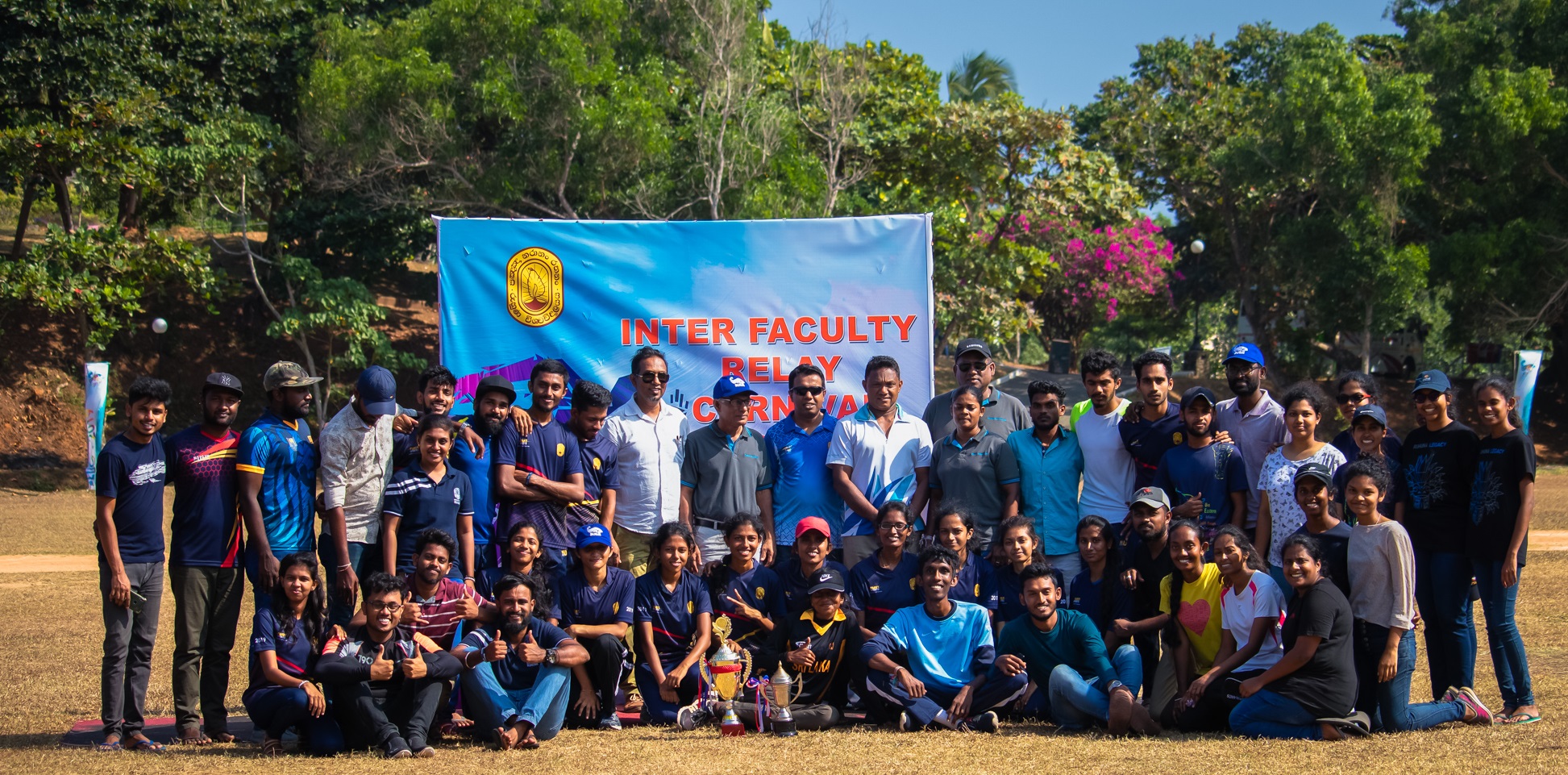 Ms. S H N Husna - Champion English Medium, Ms. Ransirini Attanayaka - First Runner up English Medium, Mr. T Tishan - First Runner up Tamil Medium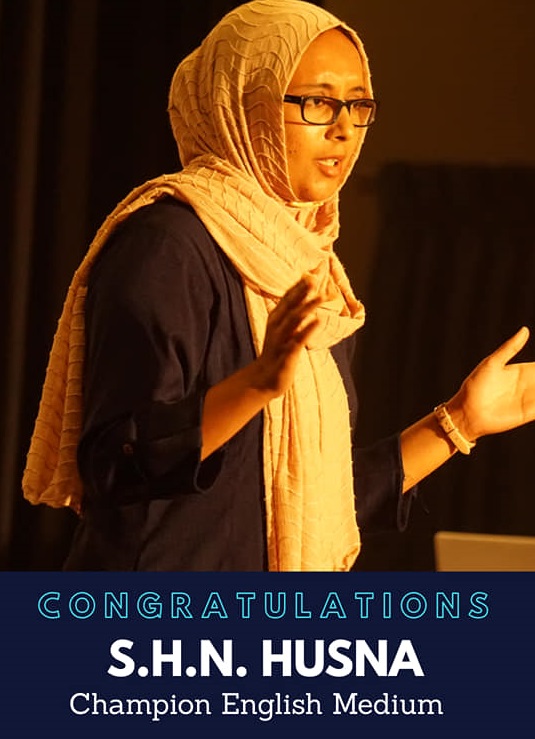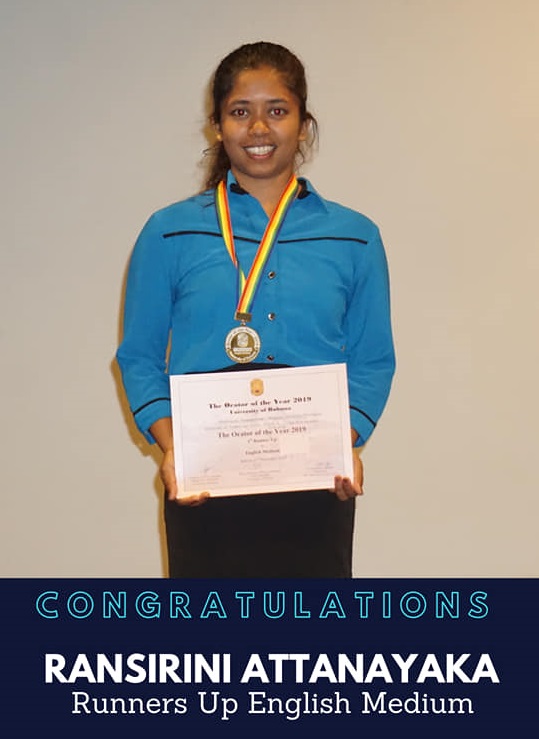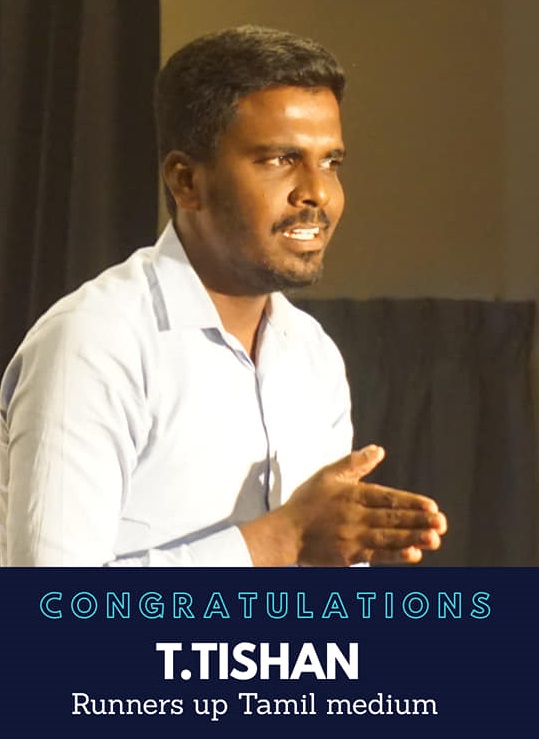 Best Undergraduate Research Award 2018
Ms. Sachini Ranasinghe (FS/2013/331) of the Department of Oceanography and Marine Geology Faculty of Fisheries and Marine Sciences and Technology (FMST) received the Best Undergraduate Research Award 2018 which was awarded by the Geological Society of Sri Lanka. She conducted her undergraduate research on "upwelling variability in the southern ocean of Sri Lanka during the Late Cenozoic period", and this research was supervised by Dr. P.N. Ranasinghe, of the Department of Oceanography and Marine Geology, Faculty of FMST.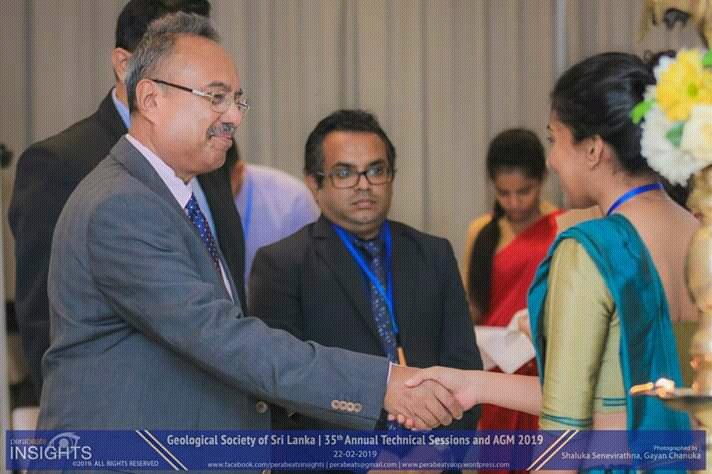 Session's Best Presentation Award
Ms M.A.P.N. Premarathne of the Department of Limnology and Water Technology received the Best Presentation Award of the theme session "Waste Management and Pollution Control"at the 23rd International Forestry and Environment Symposium, University of Sri Jayawardanapura, which was held on 23rd – 24th November 2018 at Citrus Waskaduwa Sri Lanka. Title of the presentation was "Phytoremediation for Excess water Hardness in Drinking Water: A causative Factor for CKDu in Bandagiriya" and she prepared this presentation based on her final year undergraduate research.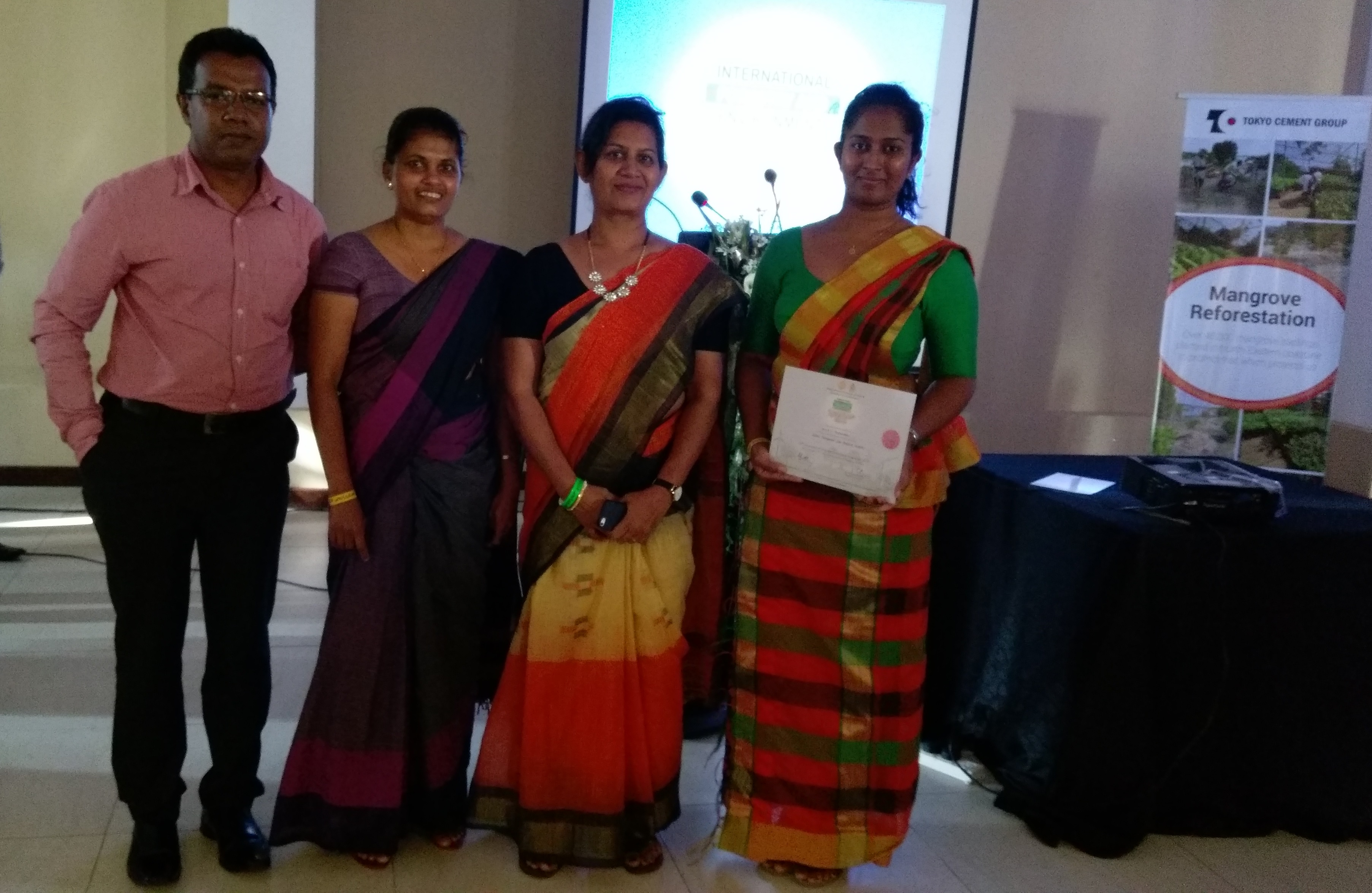 Best Student Award & Session's Best Presentation Award
Ms W.A.A. Raneesha De Fonseka, Demonstrator in the Department of Fisheries and Aquaculture, Faculty of Fisheries and Marine Sciences & Technology ( FMST ) won two awards at International Conference on Fisheries and Aquaculture 2017 held on 24th-25th August 2017 at TajSamudra, Colombo, Sri Lanka. Ms Raneesha was awarded the Best Student Award at ICFA 2017 and the Sessions' Best Presentation Award for the presentation; "Feasibility of using Sailfin catfish ( Pteryogoplichthys spp ) meal in the diets of juvenile guppy fish ( Poecilia reticulata )" in the session of "Technical Advances in Aquaculture". The oral presentation of Ms. Raneesha was from her final year research project, supervised by Dr (Ms). K.R Gamage of the Department of Fisheries and Aquaculture, University of Ruhuna.